Pilot is the tentative title given to the series premiere episode of Fox's Gang Related. 
A member of the LAPD's Gang Task Force tries to hide his allegiance to the underworld kingpin who secretly put him through the police academy in this drama series. In the premiere, Ryan teams up with a street-savvy veteran cop after his partner is killed by a well-known hoodlum. 
Main Cast:
Guest Stars:
Memorable Quotes
Edit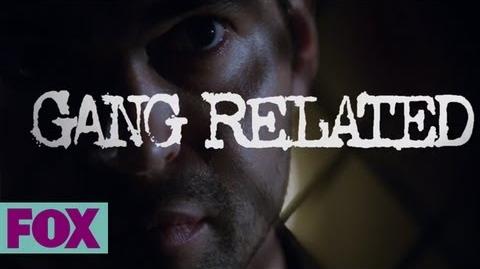 Image Gallery
Edit
References
Edit
Ad blocker interference detected!
Wikia is a free-to-use site that makes money from advertising. We have a modified experience for viewers using ad blockers

Wikia is not accessible if you've made further modifications. Remove the custom ad blocker rule(s) and the page will load as expected.